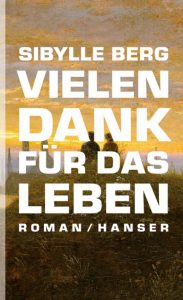 I've translated many German texts into English, including Sibylle Berg's novel Vielen Dank für das Leben (as "Thank You For This Life") and four of her plays:
Es sagt mir nichts, das sogenannte Draußen – (And Now: The World! The So-Called Outside Means Nothing To Me), Und dann kam Mirna – (And Then There Was Mirna), Viel Gut Essen – (Eat Well And Eat Lots), and Wonderland Ave.
The first three plays are represented by International Performing Rights Ltd in the UK, while Wonderland Ave was performed at the 2016 Frieze Art Fair in London. And Now: The World! was produced by Open Works Theatre in the UK in 2015.
I've also translated several screenplays for Schiwago Film.
---